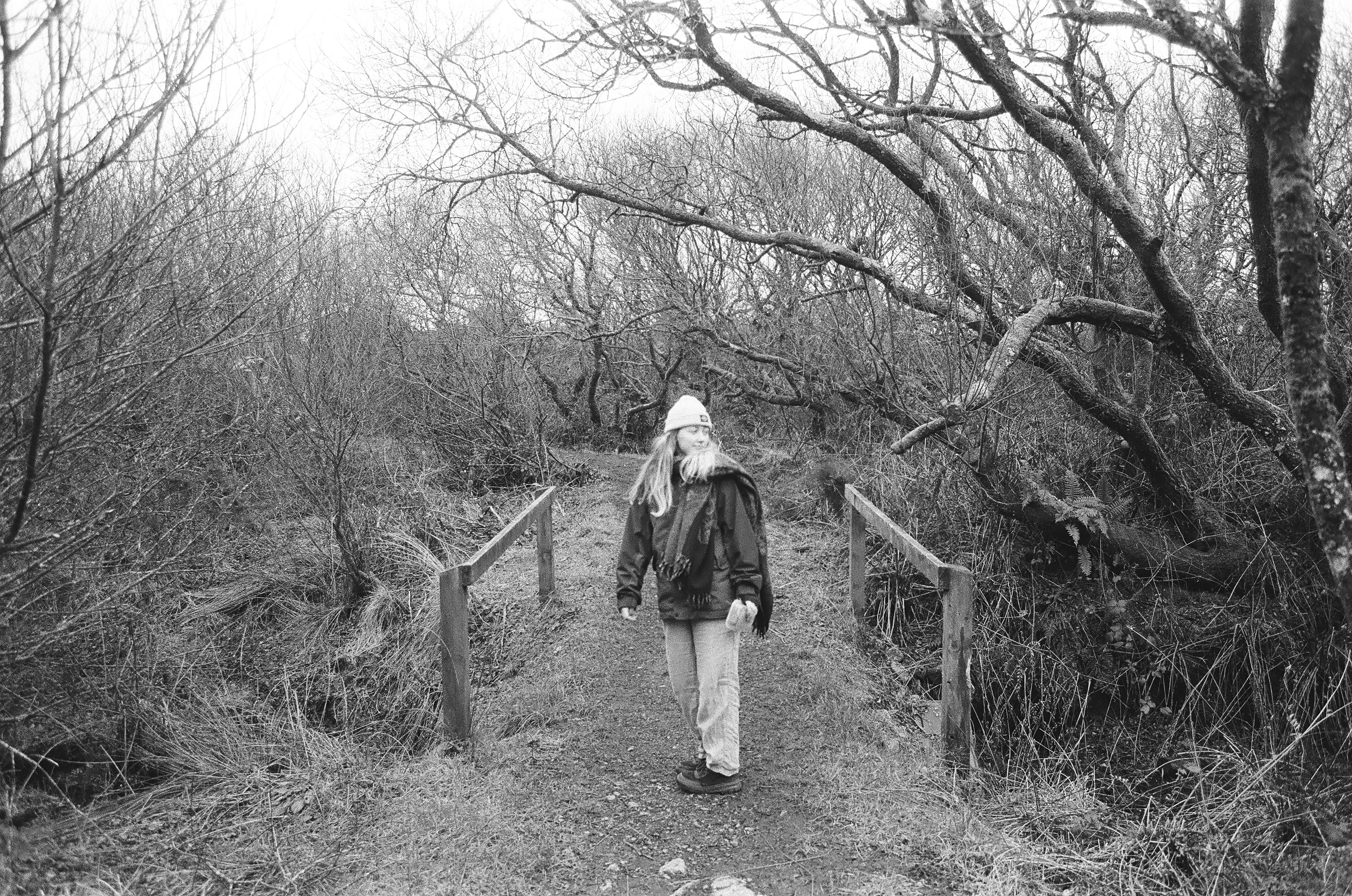 Alicia Breakspear is a printmaker and photographer based at Krowji in Cornwall, U.K. Her work celebrates and encompasses the beautiful delicacy of the world of botany through botanical monoprints.

Alicia says : ''I intend to bring to my audience a glimpse of the shapes and detail within the world of botany and in turn encourage others to look closer into nature. I'd hope the botanical prints highlight not only their intricacy but their importance in the role of being fundamental in the survival of a healthy planet. I hope my practice brings an appreciation to the beauty of the botanical kingdom especially overlooked wildflowers and plants that are often disregarded for being weeds when actually they are such important habitats for wildlife''

Process //

My practice is centred around the act of walking, foraging for plants along the way. Sometimes with intent for specific species and sometimes without any intentions at all. The walk becomes part of the art, part of the theaputic act of being in nature and slowing down.

The plants that I find on the way are pressed and logged ready to be printed back in the studio. My process involves inking the plants and using them like you would a stamp. The inked surface is placed facing up with my desired paper carefully placed on top. It then goes through my makeshift etching press - a manual cold pressed laminator, which is essentially two rubber rollers and a cranking handle.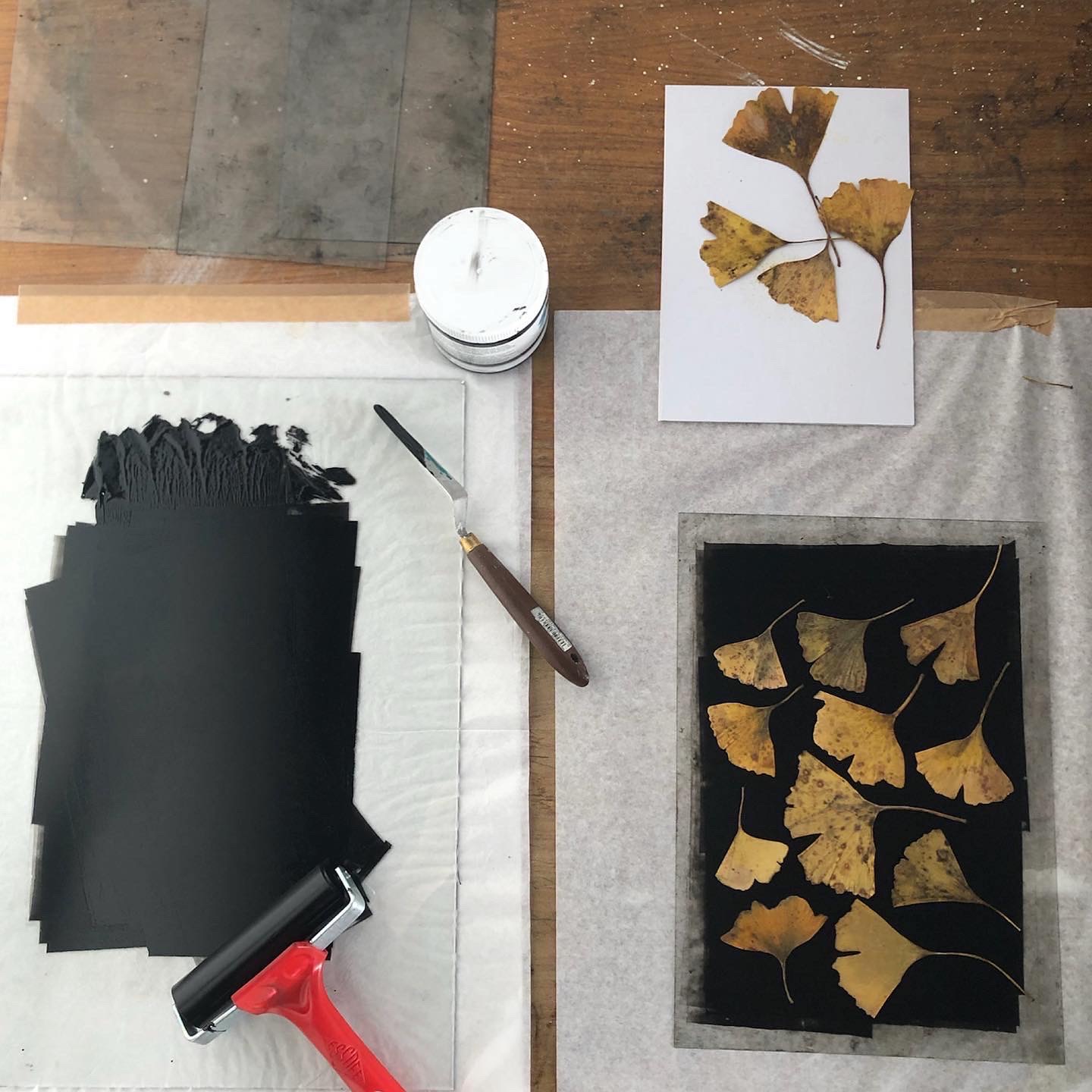 The term I use to describe my work is 'botanical monoprinting' mono meaning one - as although a stamp would create multiple of the same print (like an edition) I can only create one individual print due to the delicacy of the leaf or flower. Each time I print with the same specimen I am building up layers of ink and therefore changing the amount of detail that'll come through in a print. Some plants that are too dry will crisp and not survive the pressure of the print. Some plants won't even survive the inking stage. It's a very fiddly process and one that can't be replicated over and over again, therefore my works tend to be 1/1 or a very limited edition which has close similarities to each other.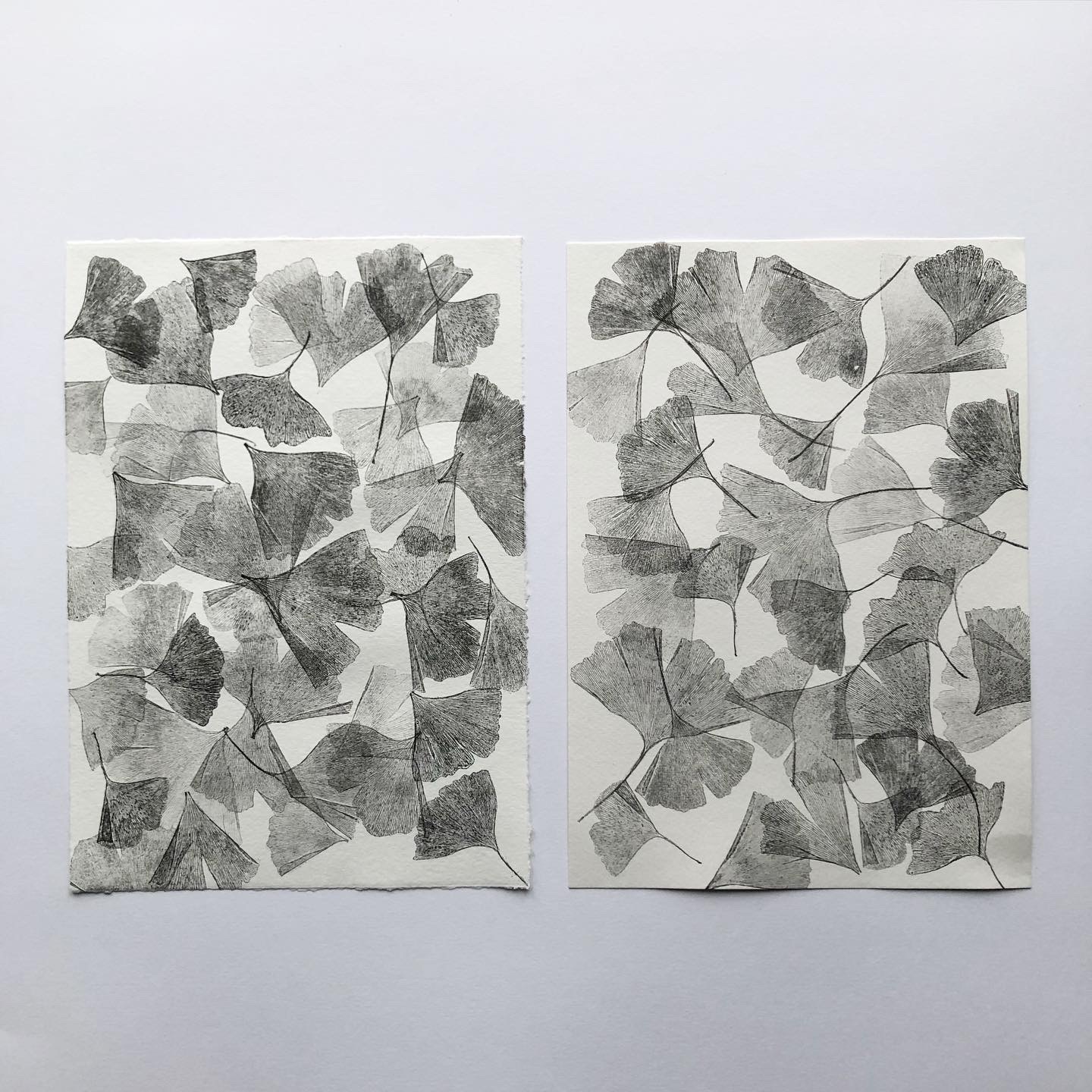 Please contact Alicia if you'd like to visit her studio by appointment.
Email - [email protected]

- Studio 114, Krowji, Cornwall, TR15 3GE -